Infrared Wrist Thermometers
Environmental Health Systems (EHS) developed the infrared no contact EHS Wrist Thermometer as a more efficient and accurate way of taking the temperature of large groups of people especially during a pandemic. This temperature station is designed specifically for large scale measurement and perfect to identify individuals with an elevated body temperature. The placement of these stations is key to the success of a well managed Covid 19 program. There are 3 versions of the wrist thermometer below, entry level, standard and medical grade.
EHS Wrist Thermometer Video Demonstration
How does it work?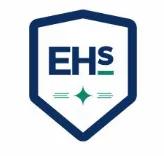 The temperature screening device includes a motion sensor and will give voice instructions for people to check their temperature as they approach the device. The user then places their wrist inside the ring and their temperature is taken.
The thermometer will instantly indicate the temperature reading on the digital display, will give an audible indication, and a green, yellow, or red light on the side of the thermometer will illuminate based on the temperature reading and set points.
Results will appear in less than one secerature readings. These can be adjusted up and down.