Specimen Transport Containers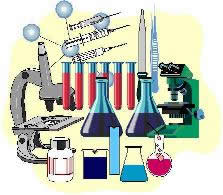 Safe-Guard specimen transport mailing containers are made to comply with IATA packing instruction 650 which means that the packaging consists of three components, primary receptacle, secondary packaging and rigid outer packaging. If there is leakage of the contents, it must not compromise the integrity of the cushioning material or outer packaging.

Safe-Guard specimen transport containers are ready to use, compact to send and are easily indentifiable as a safe and secure specimen transport container. Safe-Guard specimen containers are easy to ship and simple to use. The polyurethane foam absorbs aqueous solutions and liquids and are approved by major couriers, UPS, FEDEX and the U.S. Postal Service.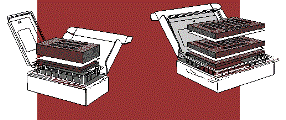 Details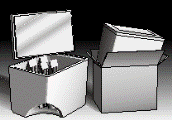 Details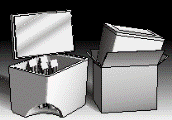 Details