UVD Robots → UVD Robot - UVC Disinfecting Autonomous Robot
UVD Robot - UVC Disinfecting Autonomous Robot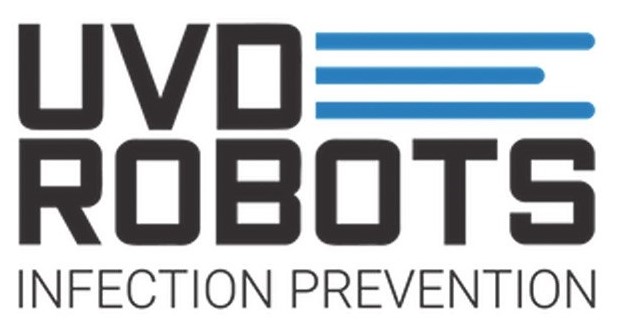 Call (866) 864-3495 For More Information
UVD Autonomous Robot is revolutionizing disinfection whereas it disinfects with UV-C light with unmatched state-of-the-art intelligent robotics. On its own, this UV-C robot disinfects a typical room on its own in about 10 to 15 minutes and stops at 5 to 6 different positions so that it maximizes the disinfecting process. The UVD Robot is the final step in the cleaning cycle to thoroughly disinfect and to prevent and reduce the spread of viruses, bacteria, disease and all other harmful organic microorganisms, by breaking down their DNA structure.
As you are aware, Hospital Acquired Infections (HAIs) are a worldwide issue and it is an increasing problem in the global healthcare industry. Patients are admitted into a hospital for something totally unrelated and then contract an infection during their hospitalization. Thousands die every year as a result. Needless to say there are financial implications too.
In addition to the growing issue with hospitals, in our new world of pandemics, this UV-C robot is being sought by many outside of the hospital arena. This UV-C robot is perfect for small rooms including hotel rooms and very large areas where people congregate including:
Doctors Offices
Clinics- Medical & Dental
Mass Transit
Hospitality
Entertainment
Government

Manufacturing
Sporting Arenas
Convention Halls
Retail Oulets
Military Bases
Large Eating Areas

Videos:

The UVD Robot is easily operated by cleaning personnel and eliminates human error. It is safe and reliable and the absolute best UV-C robot/machine on the market today. In combination with cleaning, this is the final touch to disinfecting a room's air and a room's surfaces. read this article about Boston Dental Clinic Deploying UVD Autonomous Robot to Eradicate Covid-19 Virus.

A fully autonomous mobile platform emitting concentrated UV-C light onto high, medium
and low touch surfaces in support of normal cleaning routines
Prevents and reduces the spread of infectious microorganisms in the environment
Safe, reliable and user friendly operation for cleaning staff
Reduces acquired infection rates and associated costs
Customer Reviews





(0.00)

stars out of 5
(Only registered customers can rate)
Combine Your Purchase With
1 Total Upsell Products